Trip to Nunavut
Leo Korenbaum
In November 2001, I went to Resolute Bay to work on a school expansion. This was my first trip to the Arctic and I'd like to share some of my experiences. Resolute Bay is located on the Arctic Ocean in Nunavut - a new territory of Canada formed couple of years ago, and might well be the most northern town in the world. Further north are only couple of weather stations. The place is about 100 miles south-east from Magnetic North Pole. Most of polar expeditions in the last half a century passed through the town and even stopped in the same hotel where we stayed.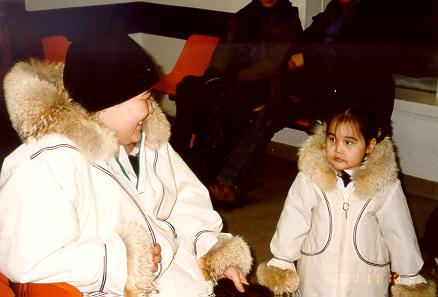 The population is about 250. Majority are Inuit. They speak language called Inuctitut. Nunavut has the fastest natural population growth in the world - 7% annually. Normal number of children in a family - from 6 to 14.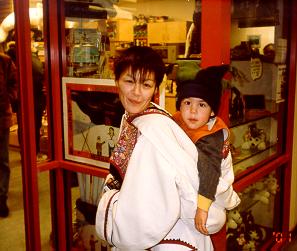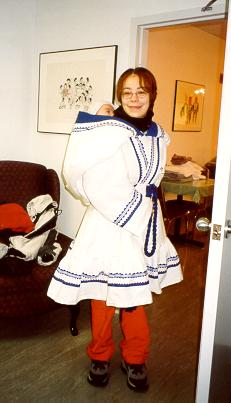 Women wear beautifully decorated parkas with very large hoods. In these hoods they carry babies and toddlers. As you can see, the hood occupants feel quite comfortable.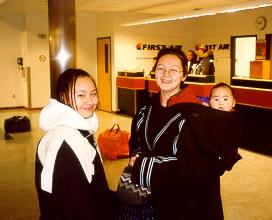 People are very friendly, helpful and always smile.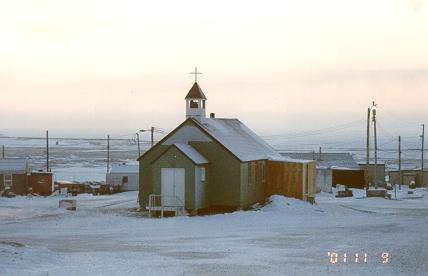 The climate is harsh. When I was there the winter was only starting. The temperature was -30°C with a 60 km/h wind and nothing to shield from it. The last two photographs show all the daylight they were getting for couple of hours a day. But even these were the last few days when they would get daylight at all. After that, constant 24-hour night for 3 or 4 months - the Arctic Night.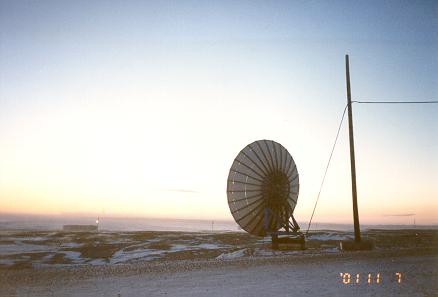 Didn't get to see any polar bears. That was a disappointment. I was told that the bears were there just before our arrival waiting for the ice to form. The muskox (type of arctic ox) meat though tasted pretty good.
Leo Korenbaum